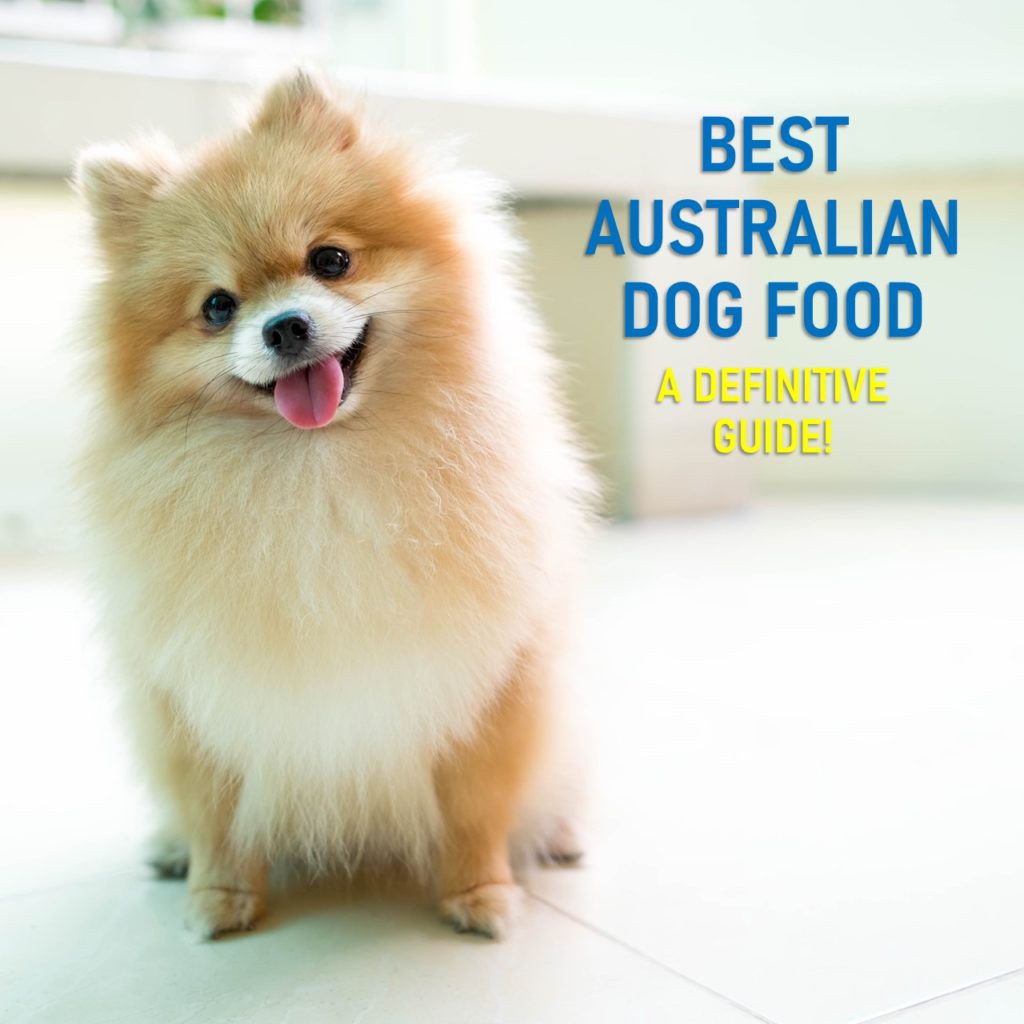 As Australians we are proud of our nationality, and a surprising number of us will only buy Australian products. When it comes to pet food this can be risky given our industry is largely self-regulated by private pet food manufacturers. Thankfully we have a handful of brands which go above and beyond, so here we give you our Best Australian Dog Food list for 2021.
Wet food, Dry food, Raw food
Gone are the days our options were biscuits, cans, or table scraps. These days we have a plethora of options from raw barf patties to clever freeze or air dried varieties, and so many options makes your head hurt. This list should offer a good starting point, and there is no reason you can't mix and match. One of the biggest pit falls in canine nutrition today is believing we should feed our dogs one single product every single day, which stems more from pet food marketing than fundamentals of nutritional science. So when it comes to wet food, dry food, and raw food, why not feed them all?
Australian Pet Food Regulations
In 2018, a collaboration between ABC 7.30 and Pet Food Reviews Australia led to a Senate Inquiry into the Safety of Pet Food.
Plastic, mould, and other contaminants commonly found in pet foods, combined with a number of cases of the debilitating condition megaesophagus linked to dogs fed Australian brand Advance Dermocare (Mars), led to the Senate Inquiry unearthing a number of flaws in our self-regulated industry. Many allegations of Woolworths home brand Baxters causing sickness and death in many Australian dogs has added further doubt to the safety of Australian pet foods.
As of the time of writing (January 2021), the investigation is still underway, and regulations are yet to be improved. With this in mind we aim to what we consider the best Australian dog foods with high-quality (preferably human-grade) ingredients combined with a track record of positive consumer feedback.
Be sure to check out our ultimate Best Dog Food list if you're happy to feed a food not specifically Australian.
---
Our Best Australian Dog Food 2021 List!
Top Pick: Proudi & Big Dog BARF
Yes, we have two products as the top pick (because we couldn't decide which was the best) – Proudi & Big Dog. Both use human-grade meat products which means you don't need to worry about any of the stigmas facing pet-grade meats in Australia. They're essentially a raw diet with the convenience of being made for you and frozen for freshness.
Both products can be found in the freezers of many pet stores or My Pet Warehouse, so easy enough to find. You keep the patties frozen and thaw as necessary. Being a meat product most dogs will lap them up and lick their lips afterwards.
| Nutritional Analysis | |
| --- | --- |
| Protein | (min) 15.0% |
| Fat | (min) 10.2% |
| Fibre | (max) 1.0% |
Nutritional Analysis for Proudi Chicken Raw Pet Food
Australian made & owned.
Raw food nutrition, frozen for convenience.
Grain and potato free.
Meat + organs + ground bones, collagen, flaxseed.
Runner up: Healthy Everyday Pets
The runner up on our Best Australian Dog Food 2021 list is Healthy Everyday Pets.
The ingredients are wonderful, starting off with meat (such as chicken) and super-healthy bone broth. Open Farm doesn't boast the same high-meat content as ZiwiPeak, but it does contain a range of ingredients each with nutritional merit. These include pumpkin, carrots, green beans, spinach, and red lentils, and also really nice inclusions such as coconut oil, chicory root, and cancer-fighting turmeric.
| Nutritional Analysis | |
| --- | --- |
| Protein | (min) 36% |
| Fat | (min) 16% |
| Fibre | (max) 3.5% |
Australian made & owned.
Very high protein and fat from meat content.
Inclusion of meat broth.
#3: Frontier Pets
Frontier Pets is an Australian success story. The company has grown significantly in the last few years, testament to the success of their wonderful freeze-dried dog food. It's not the cheapest of foods by all means, but it's human grade, very high quality, and the company is pushing for an end to factory farming. The term you get what you pay for is apt.
The ingredients are astounding, being mostly meat products (meat, organs, bone), including the wonderfully nutritious tripe, eggs, turmeric, hempseed, green-lipped mussels, and more. I dare you to compare that to the ingredients of any of those "popular" brands you see advertised on TV.
The only reason this isn't higher on our Best Australian Dog Food list is affordability, and we want to cater for those who simply can't afford foods as premium as this.
Australian made & owned.
Human grade ingredients.
Very high protein and fat from meat content.
Freeze-dried to retain nutrients and extend shelf life.
#4: Balanced Life
Balanced Life has been around for a while, and if you've heard of Vets All Natural then this is from the same company. It's an air-dried dog food which needs to be reconstituted with water prior to feeding. They also make a dry food with air-dried meat pieces and a roll, but our #4 is for the highly convenient air-dried variety.
Not only does the food contain all the ingredients you would expect for a carnivorous diet (meat, organs, tripe, and ground bone), but also a whole host of additions to really boost the health and immune system of your dog – alfalfa, coconut, chicory root, psyllium husk, kelp, and a range of premium chelated minerals.
| Nutritional Analysis | |
| --- | --- |
| Protein | (min) 33% |
| Fat | (min) 22% |
| Fibre | (max) 3.6% |
Australian made & owned.
Very high protein and fat from meat content.
Air-dried to retain nutrients and extend shelf life.
#5: Vetalogica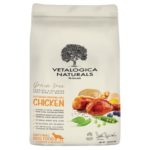 The last on our Best Australian Dog Food is Vetalogica, a dry food. It stands as one of the most premium dry foods available from an Australian company. You may be surprised how many Australian brands are made by the same huge manufacturer who make all manner of private label and home brands – nearly all of them. Thankfully that isn't the case with Vetalogica who make their foods at their own facility. That means they can produce their products to their own high standard.
A high protein and fat content from meat products is exactly what your dog needs, and being a kibble is more affordable than some of the others on this list. It's a well balanced product including a range of fruits and veggies, and unlike many Australian brands they use natural preservatives. All in all it's one of the best Australian dry dog foods on our shelves.
The only downside is the kibble is one-size.
| Nutritional Analysis | |
| --- | --- |
| Protein | (min) 34% |
| Fat | (min) 14% |
| Fibre | (max) 2% |
Australian made & owned.
Very high protein and fat from meat content.
Well-balanced ingredients.
Natural preservatives and antioxidants.
---
That's it for our Best Australian Dog Food list for 2021. We really hope this information will guide you towards feeding your small breed a great diet this year! If you have any feedback then please feel free to leave a comment, but more importantly, we really hope you share this information with others. Thank you.